The opening weekend of the Tribeca 2013 Film Festival was host to many glamorous world premieres and celebrity strolls along the red carpet. The fringe horror scene, represented in the festival's 'Midnight' lineup, was not left out of the picture.
Below are some shots from Friday April 19, capturing the red carpet event for part found footage, part fake-umentary, and part psychedelic trip horror film MR. JONES, as well as the Q & A with director Karl Mueller and some of the cast following its world premiere screening. Also included are a few shots from the introduction preceding the midnight screening of Midnight film FRANKENSTEIN'S ARMY, a mashup of found footage, alternative history, and steampunk monster horror.
The cast and director of MR. JONES enjoyed a red carpet reception, following up the exciting news that the film was picked up by Anchor Bay. Later on Mueller engaged in a q & a session, inviting lead actor and actress John Foster and Sarah Jones to join him. He discussed his interest in making a less predictably structured film and the details of his search for a real life artist whose work would be used for that of the fictional Mr. Jones.
Pictured from Top to Bottom: Director and cast of MR. JONES on the red carpet; Director Karl Mueller on the red carpet; Sarah Jones (Penny) on the red carpet; The director, Mueller, with the 'director' Jon Foster (Scott) at the q & a.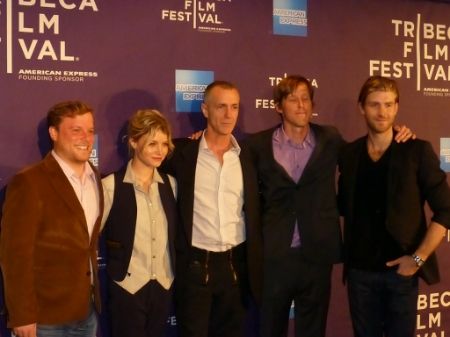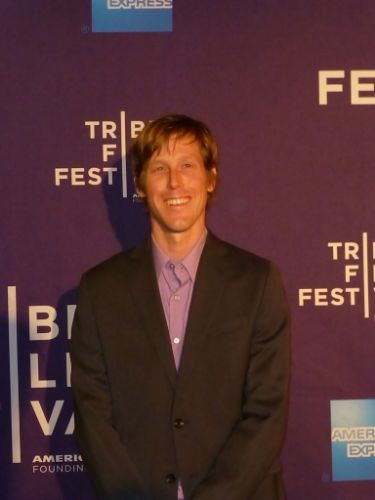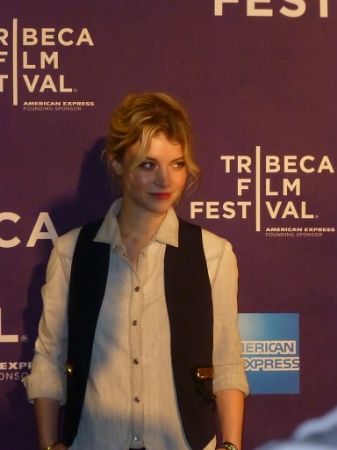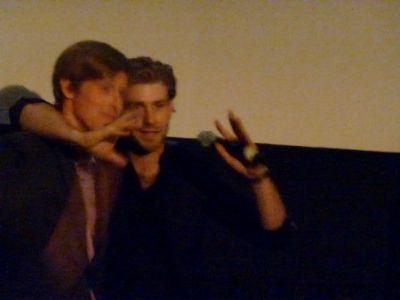 FRANKENSTEIN'S ARMY received its second festival screening the same night. Before it began, director Richard Raaphorst explained the doubt that was expressed about his decision to make the film, to which he responded by happily pointing out his arrival here at Tribeca. He was joined by script and story collaborator Miguel Tejas-Flores who discussed the genius of Raaphort's advertising work and express that he had no doubt in Raaphosrt's vision becoming a huge success.
Pictured from Top to Bottom: Raaphorst introducing the film, Miguel Tejas-Flores speaks highly of Raaphorst.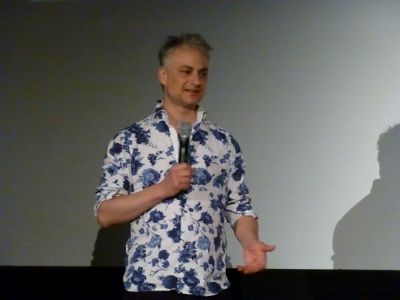 Check the
Tribeca Festival website
for event and screening details.
Me on twitter =
@mondocurry