I just wanted to share a few visuals that we captured from the
FREAKY DEAKY
panel discussion that DB, Mondocurry, & I attended last Sunday night after we watched the World Premiere screening of this film at the School of Visual Arts Theatre - part of the
Tribeca Film Festival
. The panel was moderated by Kurt Loder with cast members from the movie which included
Michael Jai White, Crispin Glover, Andy Dick, Sabina Gadecki, Breanne Racano, Leonard Robinson
, and the director -
Charles Matthau
(Walter Matthau's son). Let these photos serve as an appetizer before one of us at
Unseen
fully digests Freaky Deaky - Charles Matthau's adaptation of the classic
Elmore Leonard
novel!
To be honest, I was expecting something totally different from this film - something more action packed, gritty, and foul mouthed w 70's funk & wit with plenty of blaxploitation overtones. With the likes of Michael Jai White on the cast, I guess I was envisioning badass Black Dynamite fighting crimes without doing the time vs THE MAN in a BOONDOCKS like setting. But don't fret, my misunderstanding of the film leads to a whole lots of off the wall, crime fighting, psychedelic, & tongue and cheek surprise performances from
Andy Dick, Christian Slater, Crispin Glover
, and yes - the more comedic role played by the charismatic, loyal but conniving -
Michael Jai White
.
Hope y'all enjoy the visuals from the panel!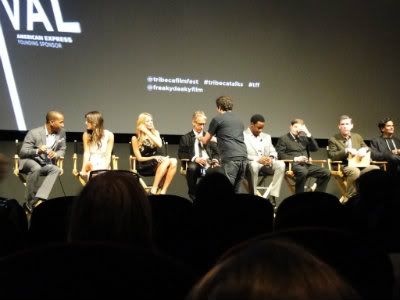 (
Moderator - Kurt Loder and Director - Charles Matthau
)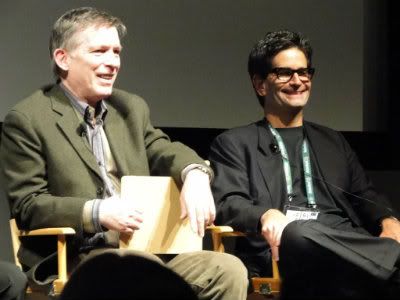 (
Breanne Racano and Sabina Gadecki
)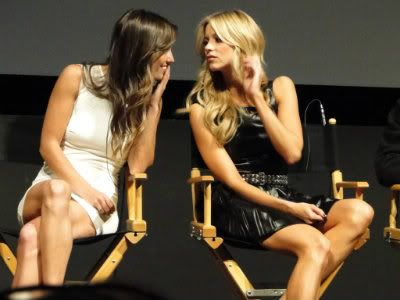 (
Andy Dick
and
Michael Jai White
giving each other the look!)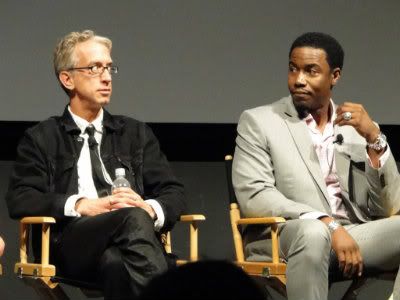 (
Michael Jai White and Crispin Glover
)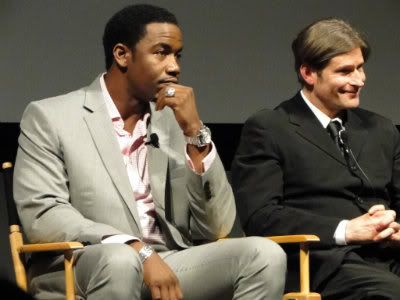 (
Breanne Racano and Sabina Gadecki
)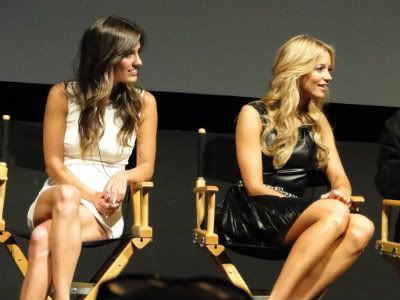 (
Sabina Gadecki and Andy Dick
)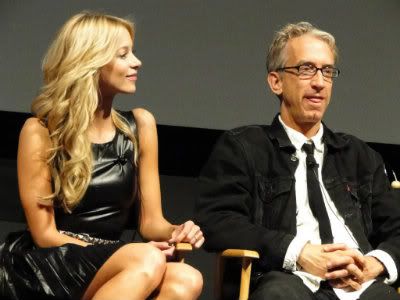 (
Leonard Robinson and Breanne Racano
)